Creator Relations Manager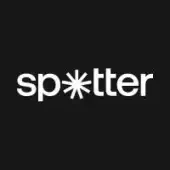 Spotter
Culver City, CA, USA
Posted on Tuesday, November 21, 2023
Overview:
Spotter, named one of TIME100's Most Influential Companies this year, empowers top YouTube creators to accelerate their business and unleash their full creative potential by giving them access to the capital, knowledge, and community they need to succeed at scale. As the top provider of creator-friendly growth capital, Spotter tailors our investments to meet the unique needs of each creator we partner with, giving them the freedom to create without compromise.
Creators are free to reinvest their funds however they choose, from hiring a team, to building their own production studios, and everything in between, all while maintaining total control over their catalogs, their channels, and their future earnings. In addition to funding, Spotter provides creators with in-depth data insights into the performance of their existing content, enabling them to leverage the full value of their library, as well as the value of future uploads and how they can improve performance in the future.
Featured in Forbes, Fast Company, Variety, Axios, and more, Spotter has already deployed over $850 million to YouTube creators to reinvest in themselves and accelerate their growth. Spotter has licensed content that consists of over 725,000 videos, which generate 88 billion monthly watch-time minutes. With our curated premium video catalog, we deliver a unique scaled media solution to Advertisers and Ad Agencies that is transparent, efficient, and 100% brand safe.
What You'll Do:
The Creator Relations Manager will serve as an integral part of the Creator Team with a mission to help YouTube content creators accelerate their growth by leveraging Spotter's full suite of creator offerings including capital, tools, and community. This role will be pivotal in establishing relationships with YouTube content creators as well as developing trusted, lasting relationships with top digital talent managers, agents, and MCNs/networks. Your primary focus will be to make meaningful contact with creators to better understand their needs and goals. Throughout the process you will evangelize Spotter's offerings, and enlist the support of different teams across the company to ensure that creators unleash their full creative potential.
Develop and implement strategies to establish relationships with a diverse range of growth-oriented creators who have not yet worked with Spotter.
Serve as the initial point of contact at Spotter charged with leading the discovery and intake process with creators to better understand their journey, needs, goals and opportunities.
Evangelize Spotter's full suite of offerings including capital, community and tools, by walking through the case studies of creators who have successfully leveraged Spotter offerings to further their content and business.
Partner internally with cross-functional teams to enlist their support and communicate the full value that Spotter can deliver to creators to deepen partnerships with them.
Who You Are:
This position requires someone with a successful background working with creators who is intellectually curious, resourceful, customer focused, team oriented, communicative and who has the ability to work independently under time constraints. A self-starter who is able to prioritize and deliver on deadlines with minimal supervision, this person will have the ability to persuade and influence others. They will have a proven track record in successfully delivering results in a fast-paced and dynamic business environment.
Bachelor's degree and at least 2-5 years of client facing or business development- experience
Functional experience supporting and engaging with creators
Deep knowledge of creator economy, monetization models and different platforms
Strong written, verbal, organizational and time-management skills
A team player who collaborates with others, is honest, accountable, responsible, and trustworthy
Highly preferred: YouTube analytics experience
Why Spotter
Medical and vision insurance covered up to 100%
Dental insurance
401(k) matching
Stock options
Complimentary gym access
Autonomy and upward mobility
Diverse, equitable, and inclusive culture, where your voice matters.
In compliance with local law, we are disclosing the compensation, or a range thereof, for roles that will be performed in Culver City. Actual salaries will vary and may be above or below the range based on various factors including but not limited to skill sets; experience and training; licensure and certifications; and other business and organizational needs. A reasonable estimate of the current pay range is: $50-$500K salary per year. The range listed is just one component of Spotter's total compensation package for employees. Other rewards may include an annual discretionary bonus and equity. This position is non-exempt.
COVID-19 Vaccination Policy
Spotter requires proof of being fully vaccinated for COVID-19 as a condition of commencing employment.
Spotter is an equal opportunity employer. Spotter does not discriminate in employment on the basis of race, religion, creed, color, national origin, ancestry, citizenship, physical or mental disability, medical condition, genetic characteristics or information, marital status, sex (including pregnancy, childbirth, breastfeeding, and related medical conditions), gender, gender identity, gender expression, age, sexual orientation, military status, veteran status, use of or request for family or medical leave, political affiliation, or any other status protected under applicable federal, state or local laws.
Equal access to programs, services and employment is available to all persons. Those applicants requiring reasonable accommodations as part of the application and/or interview process should notify a representative of the Human Resources Department.