Head of Spotter Platform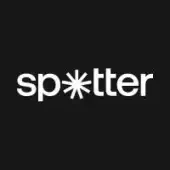 Spotter
Culver City, CA, USA
Posted on Wednesday, November 1, 2023
Overview:
Spotter, named one of TIME100's Most Influential Companies this year, empowers top YouTube creators to accelerate their business and unleash their full creative potential by giving them access to the capital, knowledge, and community they need to succeed at scale. As the top provider of creator-friendly growth capital, Spotter tailors our investments to meet the unique needs of each creator we partner with, giving them the freedom to create without compromise.
Creators are free to reinvest their funds however they choose, from hiring a team, to building their own production studios, and everything in between, all while maintaining total control over their catalogs, their channels, and their future earnings. In addition to funding, Spotter provides creators with in-depth data insights into the performance of their existing content, enabling them to leverage the full value of their library, as well as the value of future uploads and how they can improve performance in the future.
Featured in Forbes, Fast Company, Variety, Axios, and more, Spotter has already deployed over $850 million to YouTube creators to reinvest in themselves and accelerate their growth. Spotter has licensed content that consists of over 725,000 videos, which generate 88 billion monthly watch-time minutes. With our curated premium video catalog, we deliver a unique scaled media solution to Advertisers and Ad Agencies that is transparent, efficient, and 100% brand safe.
We're looking for a visionary Head of Platform to grow our Creator Products team - someone who is as passionate about building a foundational technological platform that provides easy access to cutting-edge AI, proprietary big data, personalization and recommendation services and other functionality to the teams building consumer-facing creator tools.
What You'll Do:
In this newly created position, we are looking to identify a Head of Platform to join our state-of-the-art Product Team. In this pivotal role, you will create and scale our foundational Spotter platform that powers all consumer-facing creator tools, making Spotter proprietary video data, 3rd party data sources of interest, fine-tuned AI models and proxy access to other APIs readily available through first-party APIs. Your expertise will guide critical decisions affecting the platform's architecture, scalability, and innovation trajectory.
This job will require a highly technical, imaginative, fast-paced product leader who has designed internal first-party APIs and platforms and can build out, optimize, and scale magical experiences for the teams building software for our creators.

This position is based in our Culver City HQ and reports into our EVP of Creator Products and Tools.
Responsibilities:
Lead the conception and execution of the Spotter platform, setting the stage for an infrastructure that supports exponential user growth.
Coordinate closely with engineering teams to drive the development of new capabilities, ensuring product excellence and adherence to timelines.
Manage platform-related OKRs, KPIs, emphasizing performance, reliability, and meeting key milestones.
Facilitate cross-functional efforts with data analytics and engineering units to optimize data utility and cost-efficiency.
Direct the integration of cutting-edge AI models, streamlining the process to enhance Spotter's tech offerings.
Strategize and oversee the development of advanced personalization and recommendation algorithms.
Continuously align platform development with emerging needs from Spotter Labs and Studio, ensuring readiness and competitive edge.
This is a hands-on management job. You will have one or more PMs, but you will be able to do the PM jobs as well if needed, and in doing so be able to serve as a product leader and PM mentor.
Stay up to date on advancements in generative AI, ML and data, applying relevant findings to your work.
Who You Are:
You are a motivated leader with a passion for technology and a deep understanding of the digital product landscape. Comfortable with high-level strategy and hands-on execution, you navigate through complexity and scale systems to meet ambitious objectives. Your proactive approach turns challenges into successes, and you are committed to the continuous evolution of technology that empowers creators.
10+ years work experience in Technical Product Management, including scaling and growing new, successful data platforms and first party APIs powering large-scale consumer software.
You are intensely curious about Generative AI, using them every day for work and fun, staying up to date on advances and changes — and you love it!
You thrive in chaotic, fast-paced environments where problems and desired customer outcomes are defined, but solutions are not.
You bring a founder's mindset and creative hacker's spirit, yet also excited to work at a larger company doing intrapreneurship.
Strong analytical skills, with an emphasis on data-driven decision-making and strategy.
Resilient problem solver, known for a high degree of adaptability and a track record of resolving competing priorities effectively.
Demonstrated experience in leading technical teams and managing complex software projects.
Proven ability to collaborate with multidisciplinary teams, balancing technical depth with clear communication.
Proficient in modern agile methodologies and software management practices.
Preferred Qualifications:
Early hire or prior founder of a successful technology company.
Passion for and prior experience working with creatives - writers, screenwriters, musicians, creators, etc.
Computer science background.
Join us at Spotter, where your leadership will shape the future of content creation. Here, you'll find the opportunity to make a significant impact, driving innovation and enabling creators to achieve their fullest potential. Ready to make waves? Join us.
Why Spotter
Medical and vision insurance covered up to 100%
Dental insurance
401(k) matching
Stock options
Complimentary gym access
Autonomy and upward mobility
Diverse, equitable, and inclusive culture, where your voice matters.
In compliance with local law, we are disclosing the compensation, or a range thereof, for roles that will be performed in Culver City. Actual salaries will vary and may be above or below the range based on various factors including but not limited to skill sets; experience and training; licensure and certifications; and other business and organizational needs. A reasonable estimate of the current pay range is: $100-$500K salary per year. The range listed is just one component of Spotter's total compensation package for employees. Other rewards may include an annual discretionary bonus and equity.
COVID-19 Vaccination Policy
Spotter requires proof of being fully vaccinated for COVID-19 as a condition of commencing employment.
Spotter is an equal opportunity employer. Spotter does not discriminate in employment on the basis of race, religion, creed, color, national origin, ancestry, citizenship, physical or mental disability, medical condition, genetic characteristics or information, marital status, sex (including pregnancy, childbirth, breastfeeding, and related medical conditions), gender, gender identity, gender expression, age, sexual orientation, military status, veteran status, use of or request for family or medical leave, political affiliation, or any other status protected under applicable federal, state or local laws.
Equal access to programs, services and employment is available to all persons. Those applicants requiring reasonable accommodations as part of the application and/or interview process should notify a representative of the Human Resources Department.